Scuba Legends, your Dive Center in Puerto del Carmen
Diving is our passion and our life. Make it legendary
Our dive center is located in Puerto del Carmen, in the shopping center "Puerto Cinco" (directly above the supermarket Dino Express), within the city center and close to the best dive sites of the island. That is why we consider our home below the surface and have our dive center on land.
At Scuba Legends we dive legendary. Let our passion for the ocean and diving inspire you.
Enjoy our large terrace with sea views, ideal to relax after diving and have a drink.
We have a cleaning and drying area, a bathroom with shower and a classroom for theory sessions. To make it short, everything you need.
We have adapted our Dive Center to the hygiene and safety measures required to prevent COVID-19.
Also have a look at our small shop where you can purchase diving and snorkel accessories. In addition, we are also official dealer of the brand Halcyon, and the only one in the Canary Islands.
Our team of instructors and guides is highly qualified and extremely experienced. We are also crazy marine lovers and would not exchange our daily work for any money in the world. Our mission is to inspire you with our endless passion and to captivate the oceans.
We offer the highest and most comprehensive training in accordance with safety standards and protocols.
Responsible for this dream are: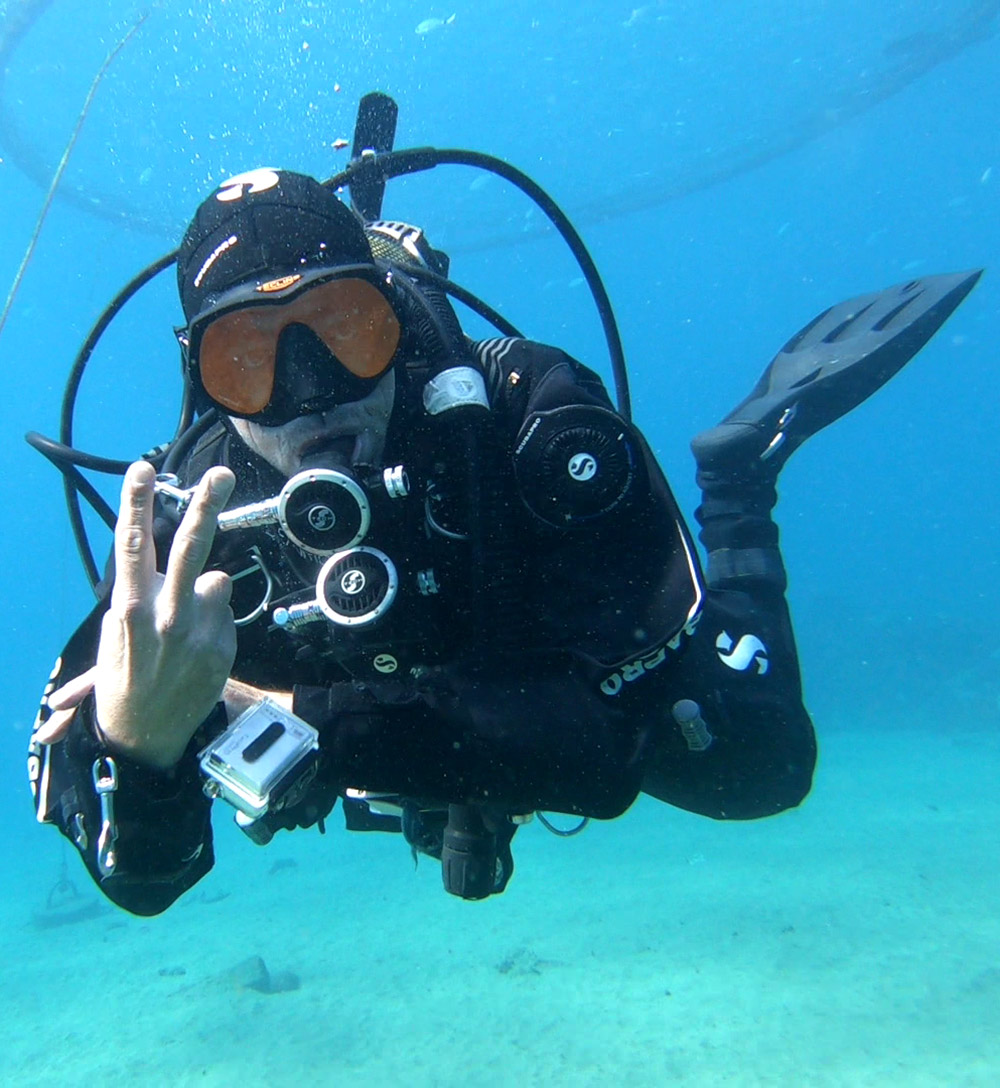 Originally from a small coastal town in the south of Barcelona, I started diving in 2000. After a few years and a few hundred dives, I decided that my life would forever be associated with diving. In 2006 I became a Divemaster and began my professional career up to IDC Staff Instructor.
My passion led me to work in the most remote corners of the world, from Argentina to Thailand, Mexico, Malaysia and Borneo.
I was born in a small town in the north-west of Germany and accidentally fell in love with diving while on holiday in Greece. I quickly realized that my passion can be more than just a hobby and became a professional diver in 2012. On my way to the IDC Staff Instructor I travelled around the world and enjoyed long stays in Santorini, Belgium, Malaysia, Borneo and Thailand.